2020 UIA-霍普杯国际大学生建筑设计竞赛开题首发!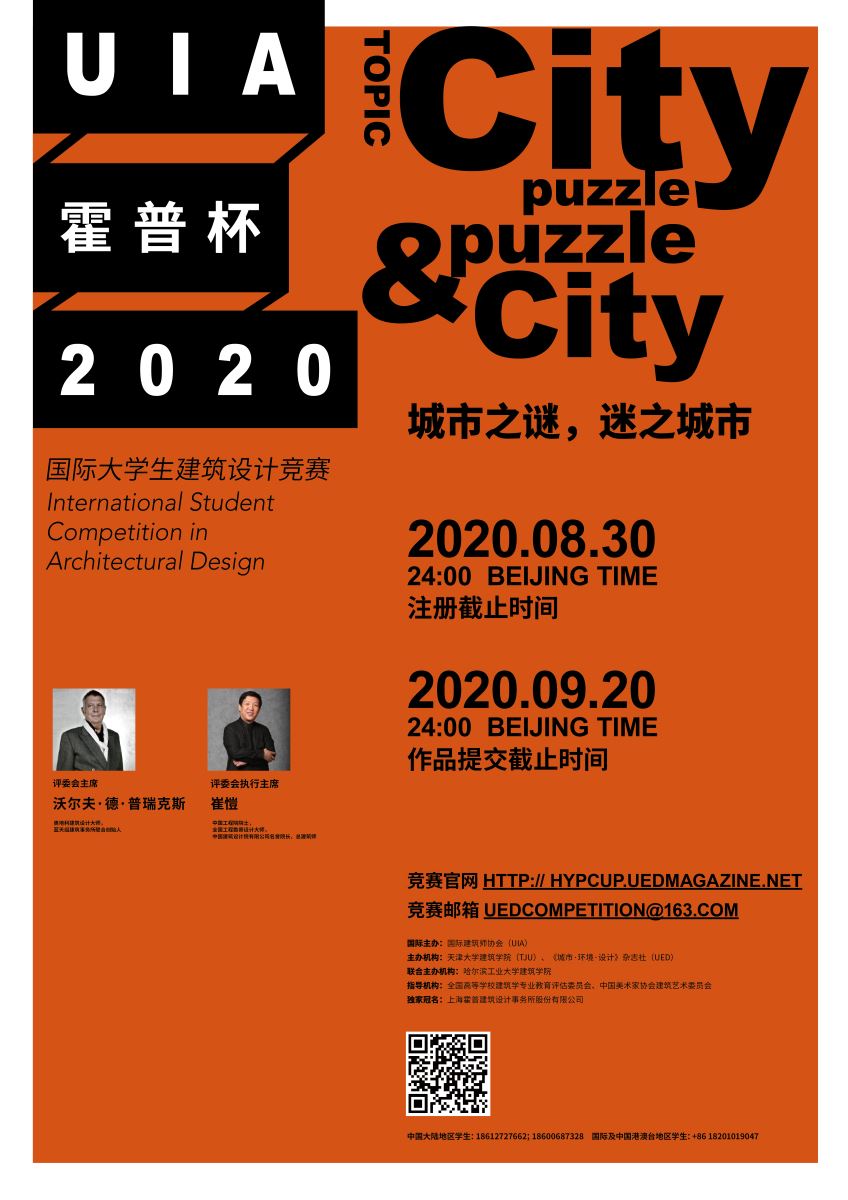 © Manfred Klimek
竞赛题目
- TOPIC -
城市之谜 & 迷之城市
City Puzzle & Puzzle City

—
竞赛背景
Background
"一个世纪以前,全球只有约10%的人口居住在城市,据联合国预测,到2050年,这一数据将上升到75%。"[1]
不仅仅是这些宏观的数据,令人震惊的全球城市趋同现象也促使我们意识到,反思增长过速对人类及其生存环境所产生的潜在影响。分析和理解城市、建筑与居民之间的互动,选择塑造城市、建筑以及公共空间的方式,这些都将与我们的未来城市策略息息相关。
"A century ago only 10% of the people of the planet lived in cities, and, according to the United Nations, this number is set to rise to 75% by 2050." [1]
Besides these macro statistics, the surprising similarities of modern cities across the planet earth deems it increasingly necessary to consider the impacts of growth on people and on the environment. The analysis and understanding of the interaction between city, architecture and inhabitants; and how we chose to shape our cities, buildings and public spaces will indeed determine and relate to many other facts that will help determine our approach to future cities.
—
论证
Argument
越来越多的城市日渐形成一种疏离的现象。在高密度的城市空间下,"Space(空间)"无处不在,而"Place(场所)"则无从寻觅。在城市的过往中,人们不断遭遇熟悉而陌生的"Anywhere(任何地方)",然而我们陌生却熟悉的"Somewhere(某个地方)"又在哪里?在这样的城市中,人们真正关心的是什么?建筑界所要关心的又是什么?

Many cities have increasingly alienating nature; in their density, one finds "space" but no sense of "place". The urban inhabitants constantly arrive "anywhere", but not "somewhere". Under such circumstances, what shall be the true concern of man in general, and what shall be the concern in architecture profession in particular?
—
竞赛目的
Purpose
为了反思后媒体社会中的"伪人文关怀"现象,我们希望本次竞赛能够让更多杰出的年轻建筑专业人士成为以解决问题为导向的一代,而非仅仅依赖计算机程序生成设计的一代。

To reflect the phenomenon of "pseudo-humanistic care" in the post-media society, we wish to engage the younger architecture professionals as a solutions oriented generation rather than of computer generated generation.

—
竞赛要求
Requirements
参赛者们需要在位于中国天津的杨柳青镇,为约8,000-32,000位居民而设计。这些居民将共享由四块200m×200m组成的、较高密度的城市核心空间区域。该区域的功能应侧重于媒体和文化。
The competition participators shall define their design solutions for around 8,000-32,000 inhabits in Yangliuqing, Tianjin, P. R. China. Those inhabits share a core urban spatial area at a size of 4×200m×200m, with relatively high density. The area's function shall be focused on Media and Culture.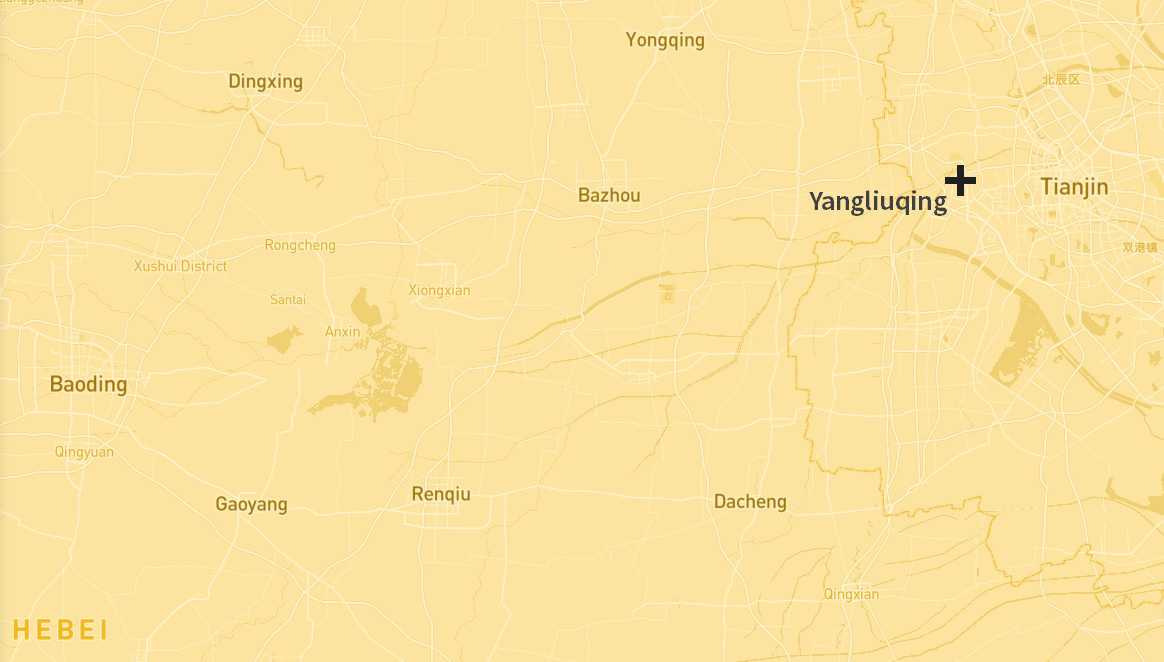 中国,天津,杨柳青位置
Site-Yangliuqing, Tianjin, P. R. China © UED

—
其他技术指标
Further Technical Index